China accuses Manila, Tokyo of joining forces over South China Sea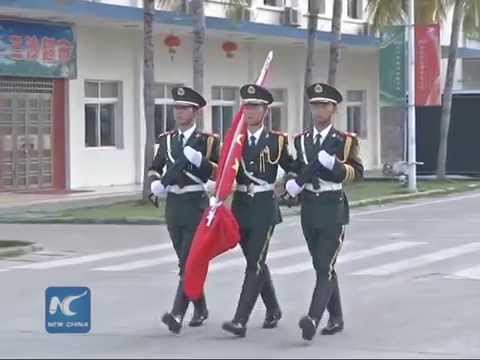 Japan and the Philippines teamed up at a regional security forum this week to attack China over the disputed South China Sea, China's Foreign Ministry said, detailing the feisty defense its foreign minister mounted in return.
China claims most of the South China Sea, through which $5 trillion in ship-borne trade passes every year. The Philippines, Vietnam, Malaysia, Taiwan and Brunei also have overlapping claims.
U.S. Secretary of State John Kerry on Thursday accused China of restricting navigation and overflights in the contested waterway, despite giving assurances that such movements would not be impeded.
Addressing the East Asia Summit in Kuala Lumpur, Kerry said China's construction of facilities for "military purposes" on man-made islands was raising tensions and risked "militarization" by other claimant states.
In a statement released just before midnight on Thursday, China's Foreign Ministry said the Philippines foreign minister "attacked" China's South China Sea policy, and received support from his Japanese counterpart.
"First off, the situation in the South China Sea is generally stable, and there is no possibility of a major clash," the statement cited Chinese Foreign Minister Wang Yi as telling the forum, which was attended by foreign ministers from around the region.
"China opposes any non-constructive words and acts which widen division, exaggerate antagonism or create tensions."
China is also concerned about freedom of navigation, but to date there have been no instances of this being compromised, he added.
China is the real victim in the South China Sea, Wang told the forum, pointing to what he said was the "occupation" of some of its islands there, including by the Philippines.
"But to maintain and protect the peace and stability of the South China Sea, we have maintained huge restraint," he added.
Turning to Japan, Wang said Japan had built up a remote island in the Pacific called Okinotori to enforce Japanese territorial claims.
China has previously refused to recognize Tokyo's claims to an exclusive economic zone around Okinotori, which lies about halfway between Guam and Taiwan, 1,700 km (1,050 miles) from Tokyo. It is also known as Douglas Reef or Parace Vela.
"Before criticizing others, Japan must first take a good look at its own words and behavior," Wang said.
Chinese reclamation and building work on its islands in the South China Sea are to improve living conditions and provide facilities like light houses and weather stations, he added.
Reuters